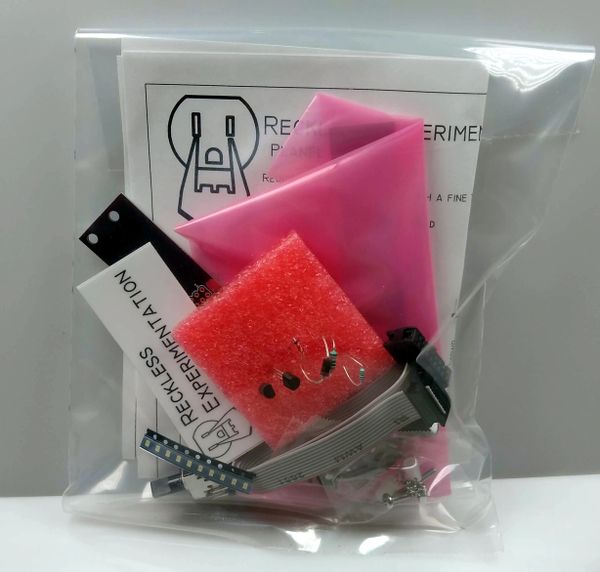 Need some light for wiggling the knobs at night?
Then this kit is for you.
When completed, the module contains 9 white leds. Brightness is controlled by a potentiometer. Top plate on the module directs most of the light to the side where it is useful, and not at your eyes where it is not. Uses negative supply for power as not to load up the +12V rail.
Don't want to build it yourself link here:
Build Video:
What's in the Bag?
All the parts to build the module.
12 inch 10 pin un-polarized power cable
Two M2.5 screws
Two M3 screws
2 black nylon washers
Width 4 HP
Depth 10mm (½ in.)
Current consumption: -12V 60mA
Module is polarity protected.