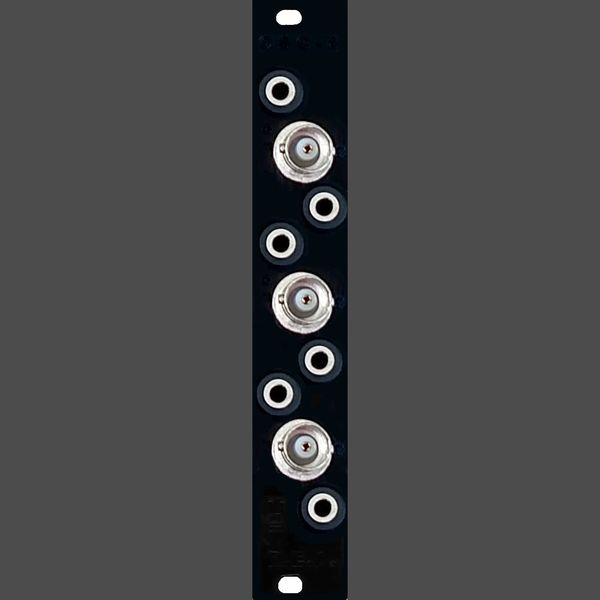 OSC-2 Oscilloscope Interface Eurorack Module

by Reckless Experimentation Audio LLC
Want a simple way to connect three channels of your Eurorack synth to an oscilloscope? Then this is for you!
This module contains 3 BNC jacks mounted to a laser cut Delrin face plate.
These connect to separate pairs of 1/8" mono jacks
This allow for three signals to pass though the module without the need from additional splitters.
Included are three 3 foot BNC cables
Passive module, no power required
Width: 4 hp
Depth 0.875 inches
What's in the Bag?
Completely assembled module
Three 3 foot BNC cables
Two M2.5 screws
Two M3 screws