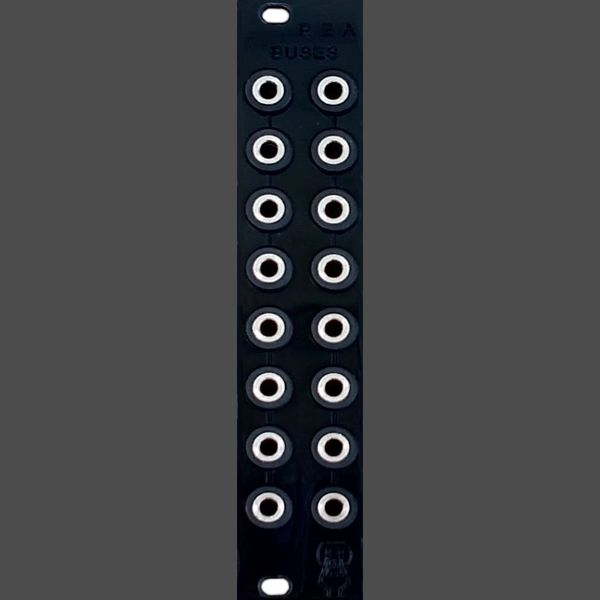 Reckless Experimentation Audio LLC
Buses Eurorack Module
This module contains a 4 four connection buses, mounted to a laser cut Delrin face plate.
This allows for quick and easy signal fan outs.
Unbuffered buses provides a direct connection between jacks.
Buses are 100% electrically separate.
Passive Module, requires no power.
Width: 5 hp
Depth 0.75 inches (19mm)
What's in the Bag?
Completely assembled module
Two M2.5 screws
Two M3 screws